Most recently, we turned our attention to the usage report and upgraded it with a new function and performance enhancements.
Export to CSV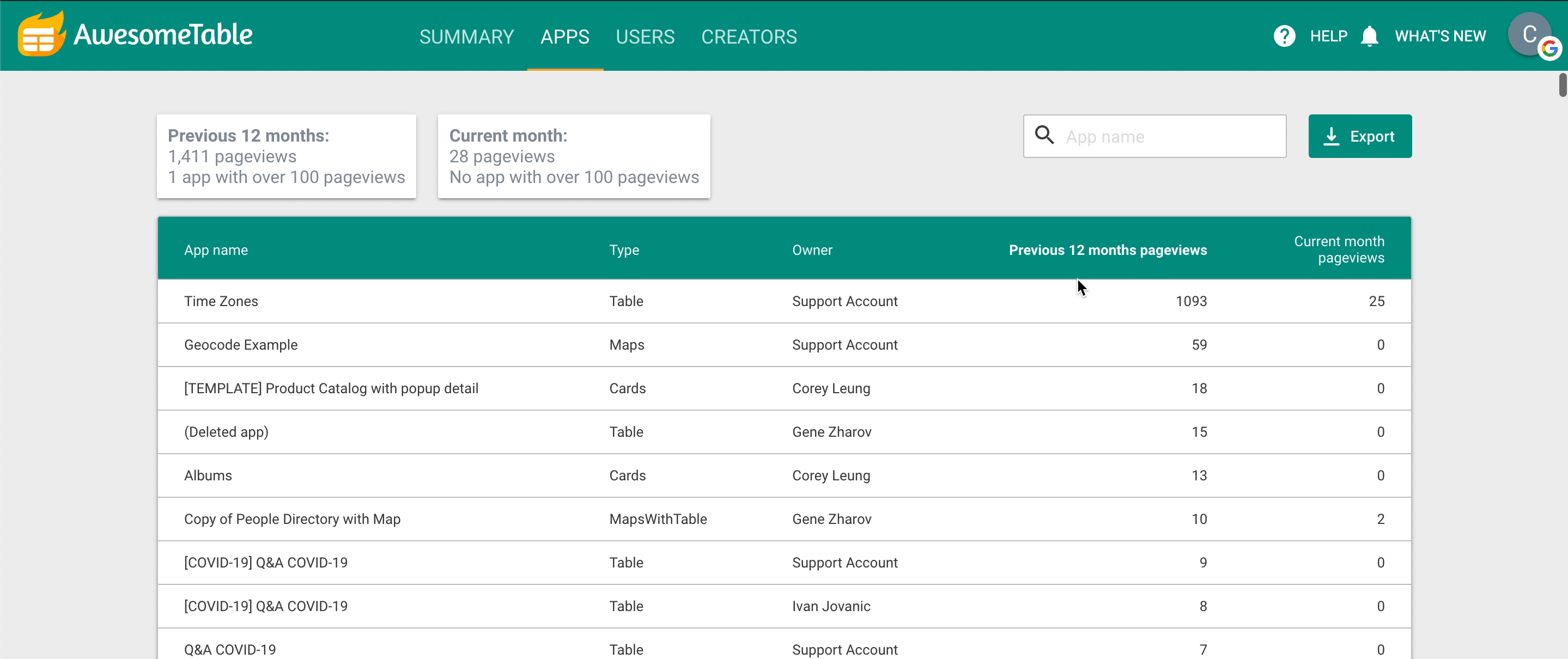 One function that has been asked for by many community members is the ability to export the usage report data to CSV format. This is now possible thanks to our latest update! On the upper right hand corner of the Apps page, you can now find the "Export" button where you will be able to download a .csv file with all your individual app usage data. You can then easily import this file into Google Sheets or Excel for further analysis and reporting.
Faster Performance
The second part of the update is a little more hidden but important nonetheless. We have been optimizing the report performance so that it loads quicker.