Version française ci-dessous
We are excited to announce that Awesome Table can now be used entirely in French! As Awesome Table is a product used by millions around the world, this is a big step in making it more accessible to our users. The infrastructure is now in place for us to start rolling out even more languages so keep your eyes (and ears) out for more internationalization announcements!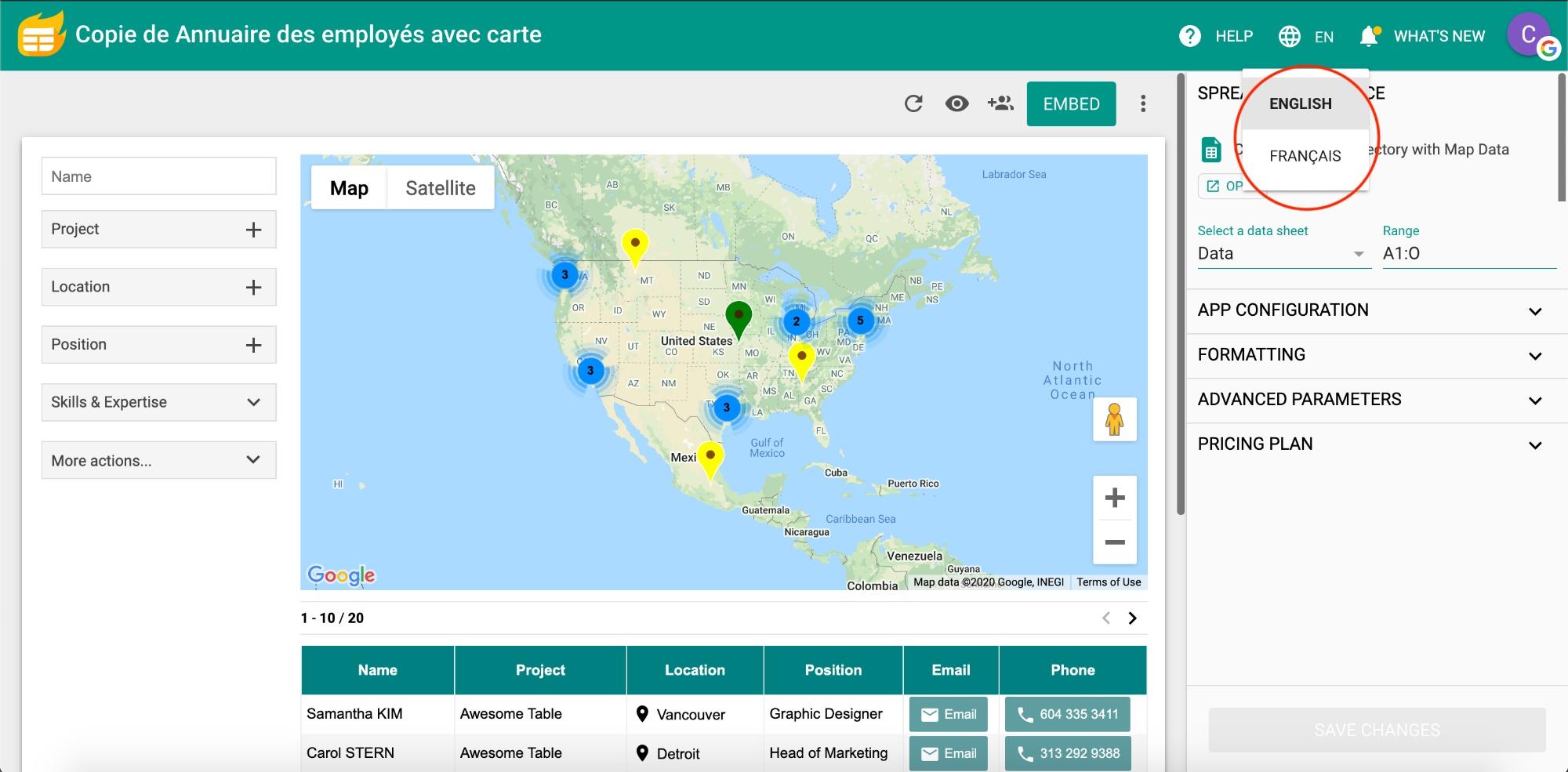 Comment passer l'interface en Français
En haut à droite de l'application Awesome Table, cliquez sur l'icône "Globe" pour changer de langue. Votre choix sera retenu par la suite.
Vous pouvez bien entendu repasser en Anglais si vous le souhaitez.
Ce qui change
Une fois que l'interface est passée en Français, toute l'application d'édition et de gestion sera en Français. Seul le contenu des modèles de la galerie reste en anglais.
Ready to try Awesome Table en Français? C'est par ici: https://app.awesome-table.com/