It has been a long time coming and it is finally here. We are proud to unveil a new website dedicated to highlighting key information about Awesome Table. Why should you be interested? With a brand new features list and 12 new or updated use cases, we made sure to include relevant information for new and experienced users alike.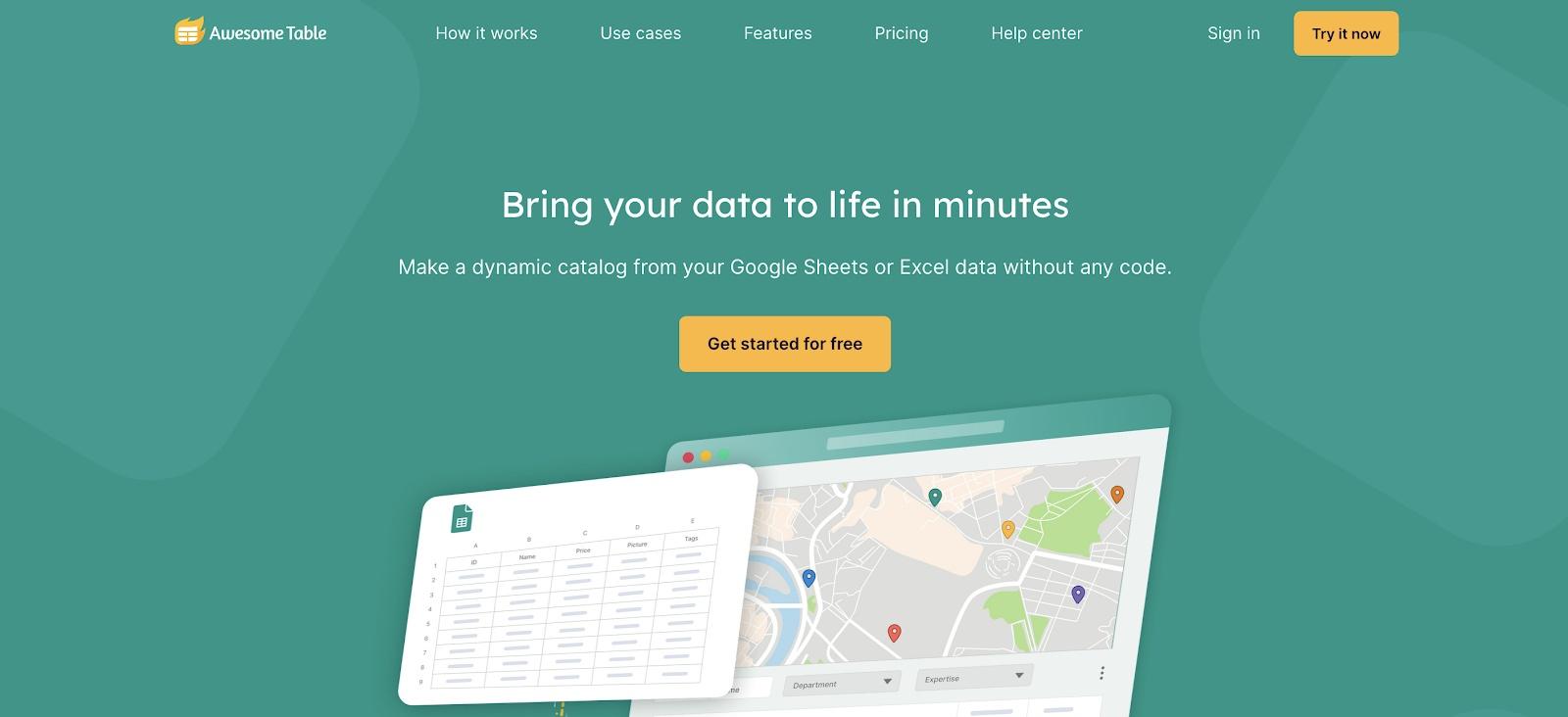 What's New?
The whole website has been built from scratch by our in house team. Here are some of the highlights:
How it works: We've created an interactive section of the website that showcases the step-by-step process of building an Awesome Table app. We have also included a visualization tool that lets you see how the spreadsheets and apps differ based on if it is a card, table, maps, or dashboard type app.
Features: We now have a comprehensive features list that clearly states the key benefits of using Awesome Table. Each feature is connected to a page in our help center, so learning more is as easy as clicking the link and reading one of our many in-depth articles.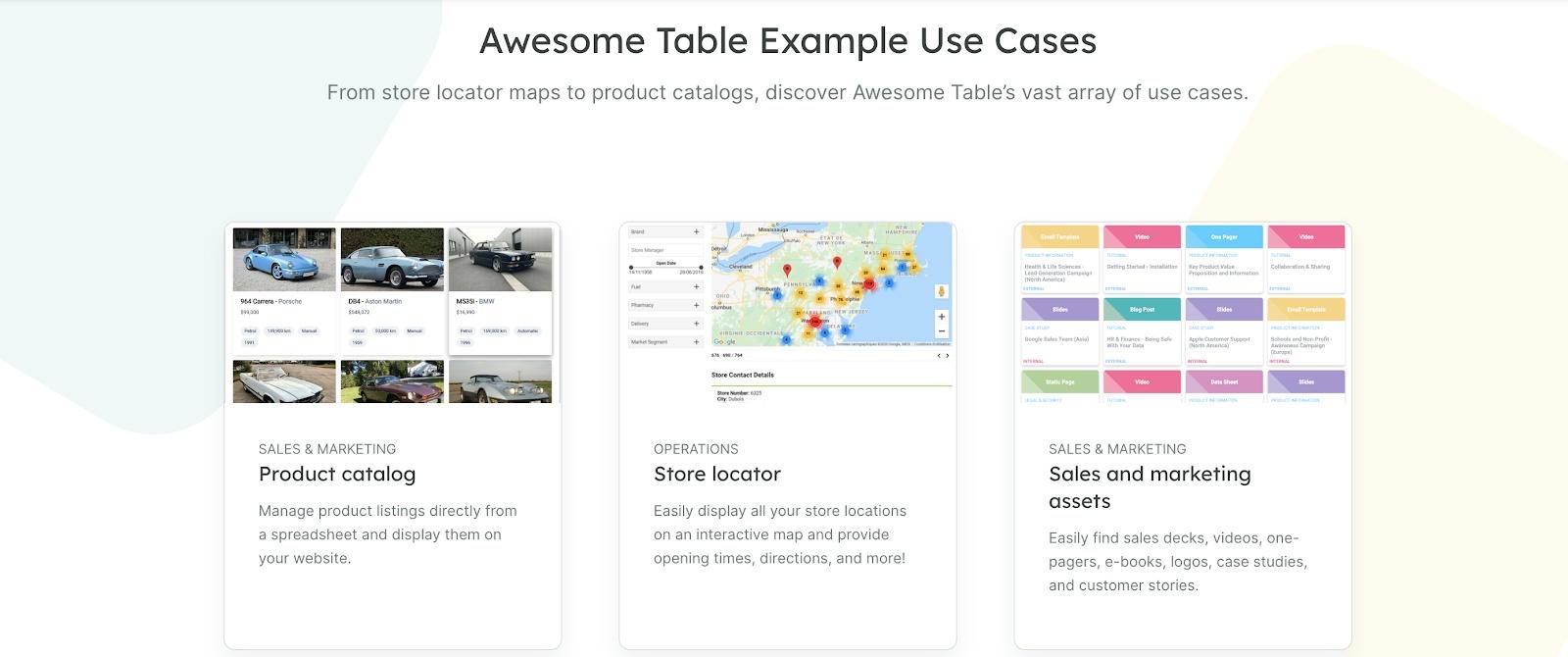 Use cases: We have added a new set of use cases and templates to coincide with the launch of the website. The new use case page showcases 12 unique ways Awesome Table can be used. Each use case includes a template that you can copy for your own Awesome Table app. Examples include product catalogs, digital asset repositories, and a dashboard for your data.
Pricing: Interested in upgrading your Awesome Table subscription to take advantage of premium features? Our all new pricing page makes it easier than ever to find a plan that matches your unique needs.
Lastly, you might have noticed that the URL awesome-table.com now leads to this new website and not the dashboard and editor web application you're used to seeing. The Awesome Table web application can now be accessed via app.awesome-table.com. You can also click the "Dashboard" button on the top right corner of the new website.
All existing apps continue to function normally of course.
Ready to dive in? Explore our new website here.